2 SeoulTech Courses Chosen as Korean Online Open Courses (K-MOOC)
SeoulTech courses in robotics and in operation and management of electric automobiles chosen
As part of the 2017 Korean Massive Open Online Course (K-MOOC) project of the Ministry of Education and the National Institute for Lifelong Education, SeoulTech (President: Kim Jong Ho) was chosen as a course developer in two fields. The K-MOOC project offers excellent university courses to people online. Since its launch in October 2015, and as of April 2017, approximately 26,000 people have taken the online courses.
SeoulTech's University Education Innovation Center d a SeoulTech MOOC program to foster a more open university education environment, to expand MOOC-d educational models, and to a MOOC-d STEM education innovation model as well as MOOC-d lifelong education platforms.
SeoulTech will receive 1 billion KRW for each course chosen as a K-MOOC open course. The robotics course (by Professors Kim Jong Hyung, Park Hee Jae, Park Geun, and Kim Dong Hwan) and the operation and management of electric automobiles course (by Professor Lee Young Il) have been chosen as K-MOOC courses. The robotics course will focus on technological themes to allow anyone to a robot or to understand robotic systems. The electric automobiles course will offer basic information on the characteristics and structure of electric automobiles, including the different types of electric automobiles, the management of chargers, and the composition of battery packs.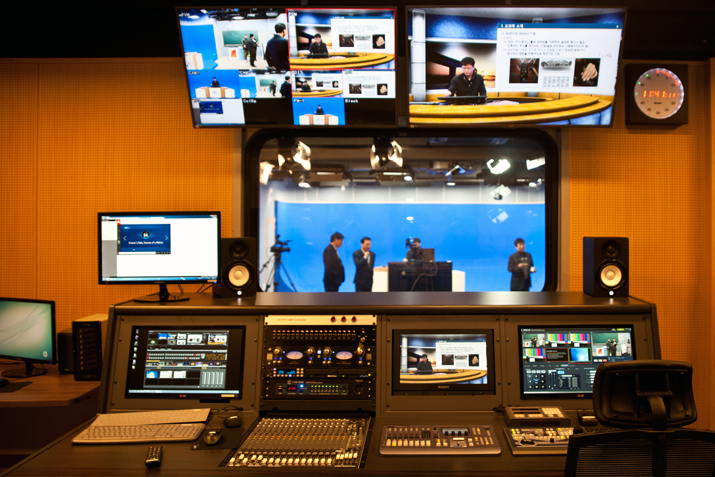 ▲ SeoulTech's E-Learning Studio, in which high-quality online courses are d
SeoulTech University Education Innovation Center Head Kim Dae Gon said, "With the 4th industrial revolution approaching, the interest in robotics and electric cars is increasing. The selection of our two courses to be provided on the K-MOOC platform will benefit many students who are interested in the field. Moreover, we will be able to promote SeoulTech's excellent quality of education."
Meanwhile, the Ministry of Education is planning to develop 160 new courses in 2017 to stabilize and promote the K-MOOC service, which currently operates 143 courses.