SeoulTech to Receive Support for Next-Generation 360VR Technology Implementation from the Ministry of Science, ICT and Future Planning (MSIP)
SeoulTech to receive 2.5 billion KRW in research funds over 5 years from the MSIP Institute for Information and Communications Technology Promotion (ITTP)
Following its 1st-stage project for the "Creation of Seed-Type Broadcasting and Communications Industry Technology Development", the 2nd-stage project of SeoulTech's College of Information and Communication research team (leader: Dr. Kim Dong Ho) was selected to be supported by the MSIP Institute for Information and Communications Technology Promotion (ITTP). Over the next five years (from 2017 to 2021), the team will be granted a total of 2.5 billion KRW in research funds. Through this project, the research team aims to develop a system capable of receiving 360VR images and sounds from the exact perspective of the viewer, using a "direct camera image" system design and infrastructure technology to provide viewers with realistic 360VR media.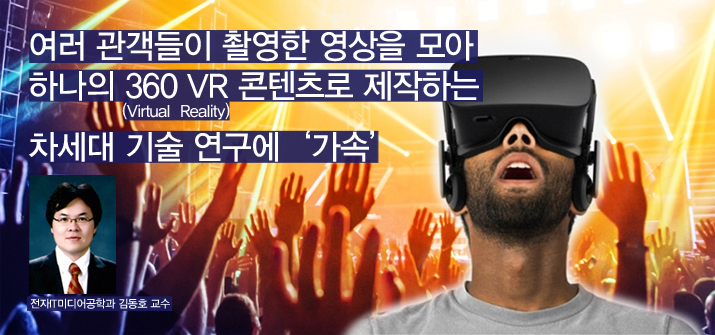 Project leader Professor Kim Dong-ho of the Electronic IT Media Engineering Department stated, "This project is expected to make a big splash in its technological and industrial applications, and I will carry out our research and development on the project faithfully. To be successful, we need to take creative approaches that have not yet been considered in each technology field. I will work hard to cooperate with the participating faculty members and graduate students, who have excellent competences and skills to carry out the project tasks successfully."
It is known that there are many technical issues to be solved in various fields, including image and sound signal processing, wireless communication, and transmission platform design. Therefore, if the project is successfully implemented, it will not only provide core technology for next-generation true-to-life media, but also services in partnership with mobile communication/platform operators. This will create a good opportunity for Korea to secure dominance in the media ecosystem.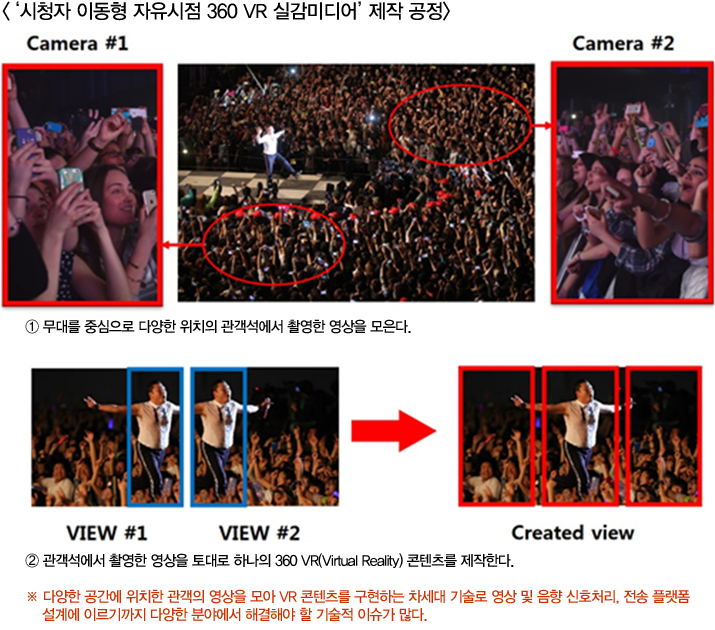 On the other hand, realistic media services based on 360 VR have been attracting attention as a new technology that can provide a more realistic experience than existing media services by providing 360-degree images to viewers. With the development of smartphone technology and the widespread use of cameras able to shoot in 360 degrees, instances of basic 360 VR services can be observed today in the sharing of videos on YouTube, Facebook, etc. not only for broadcasting or entertainment, but also for general users. In the future, we expect that the implementation of 360 VR services will increase very rapidly in all the media industries, including content (C), platform (P), network (N), and terminal (D).