SeoulTech Chosen for Korean Intellectual Property Office's Leading Intellectual Property Education University Project
Project expected to promote intellectual property rights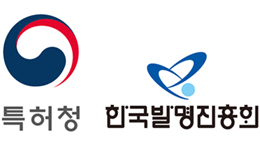 On January 5, 2017, SeoulTech (President, Kim Jong Ho) was chosen as the main university for the Leading Intellectual Property Education University Project operated by the Korean Intellectual Property Office and the Korea Invention Promotion Committee (Project Leader: Management Professor Lee Sang Wook). This project aims to strengthen the university's teaching of intellectual property rights.
As part of the program, SeoulTech will receive 900 million won over the next 5 years (from 2017 to 2021) and will offer programs with the hiring of new intellectual property professors, as well as develop Combined Intellectual Property Education Programs and other systematic and specialized intellectual property education initiatives. Moreover, SeoulTech will promote intellectual property rights widely by offering educational programs to the public and to industrial academic companies.
Project Leader and Management Professor Lee Sang Wook said, "The Leading Intellectual Property Education University Project will allow SeoulTech to continue to combine different areas, including engineering, entrepreneurship, and industrial academics, and to foster students who can harness their knowledge in many different fields as they move on to create their own companies."