SeoulTech's Capstone Design selected as Korea's representative educational brand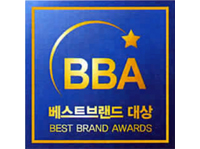 On October 27th, SeoulTech received the "2016 Best Brand Grand Prize" sponsored by the Seoul Newspaper. Twenty-nine representative brands were selected for their positive image based on recognition and trust. SeoulTech's Capstone Design education program has become a "TOP Brand" together with leading brands such as Samsung Electronics, LG Electronics, Hyundai Motor, and IBK Industrial Bank.
Capstone Design refers to a comprehensive design education program focused on the direct design and production of creative works instead of graduation theses so as to develop engineering and design students' ability to solve problems they may encounter in the industrial field.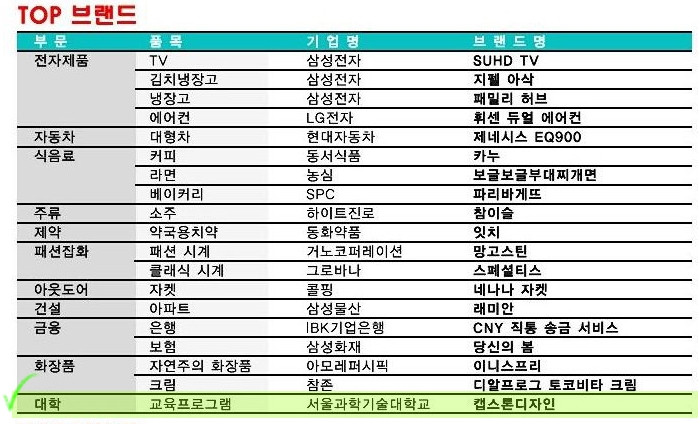 SeoulTech was the first national university to introduce the Capstone Design education program, and the institution's top-level education has been enhanced by the infrastructure of the experiment and the practice and operation of a professional habits system.
SeoulTech has also been selected as part of the Ministry of Education's CK project (Creative Korea, University Specialization Project) since 2014, for which it is set to receive 1,924 million won annually for five years.

With these financial resources, SeoulTech has been able to adopt ADBL (All-Semester Design-Based Learning), an intensive type of Capstone Design program.
According to the "All-Year Design-Based Learning (ADBL)" method, students of the engineering department of SeoulTech choose their own design topics in their first semester, and constantly create products that match this design theme until graduation. In addition, the university provides students with materials, purchase expenses, and fees for participation in various domestic and foreign fairs and exhibitions, including air and hotel expenses and daily expenses, as well as high-priced equipment such as 3D printers and scanners. As a result, students exhibited various creative works at the COEX Korea Electronics Show in Las Vegas CES, USA.
Meanwhile, as a result of its continuing community volunteer service activities, SeoulTech was awarded as an excellent university for social service in the 16th Korea University Newspaper Award Ceremony, which commemorated the 28th anniversary of the publication of a Korean university newspaper. This reflected SeoulTech's good reputation in various media.