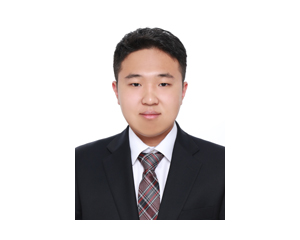 Undergraduate student Dong-ha Kim of the Advanced Nano Electronics Lab of the Department of Materials Science and Engineering (advisor: Professor Byungjoon Choi) won the "Best Presentation Award" at the 2017 ISIMP international symposium held in Phoenix Island in Seopjikoji, Jeju Province, Korea, from November 1 to 3.

ISIMP is an international symposium established mainly by the Korean Powder Metallurgy Institute, in which numerous companies and universities worldwide, as well as great scholars in the powder, semiconductor, and battery fields participate. During the symposium, Kim made a presentation titled "Pretreatment effect of SnO2 coating on carbon nano fiber by atomic deposition." The research was highly evaluated in that it presented measures for improving the
property of matter of fuel cell electrodes.
His advisor, Professor Byungjoon Choi of the Advanced Nano Electronics Lab , is carrying out research with various companies and industries, such as Samsung and SK hynix, as an expert in semiconductor thin film elements and Resistive Random-Access Memory (RRAM).