Professor Choi Byung Joon Chosen for Samsung Electronics' Future Technology Growth Project
Project to focus on convolutional memristor neural networks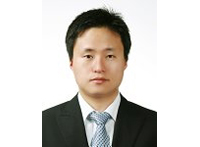 On April 6th, SeoulTech New Materials Engineering Major Professor Choi Byung Joon was chosen for the "Convolutional Memristor Neural Network" research project operated by Samsung Electronics' Future Technology Growth Center as part of the 2017 Future Technology Growth Project. In the new materials field category Professor Choi's team (including SeoulTech Professor Choi Byung Joon and Kookmin University Professor Min Kyeong Sik) was competing in, seven projects were chosen out of the total 40 future technology growth projects selected this year.
Professor Choi's team's research project will focus on improving the inefficiencies caused by the complex operational methods of existing artificial intelligence technology in order to low-cost and highly efficient artificial intelligence technology that can perform 3D memristor crossbar array calculations. More specifically, the purpose of the project is to hardware that works on an Internet of Things (IoT) platform, using information from visual imagery through a memristor crossbar structure. To this end, a convolutional neural network (CNN) will be d, with neuromorphic elements used to review the pattern recognition capabilities.
Kookmin University Professor Min Kyeong Sik will be in charge of the pattern recognition system reviews, while Professor Choi will focus on the development of neuromorphic elements with a crossbar structure built on memristors. Professor Choi said, "We will do our best to develop hardware materials that will allow for the ubiquitous use of artificial intelligence technology, and use this opportunity to work with our students on a challenging and creative project."