SeoulTech chosen as an International Education Quality Assurance System (IEQAS) accredited university
Second consecutive accreditation after 2013… Expected to attract additional international students
SeoulTech (President Kim Jong Ho) was selected as a 2016 International Education Quality Assurance System (IEQAS) accredited university following a review by the Ministry of Education and the Korea Research Foundation. The accreditation will last until February 2020 for three years. Accreditation results are announced on the websites of the University Notification System, the Korea International Study Information System, etc. 107 four-year institutions were accredited in 2016.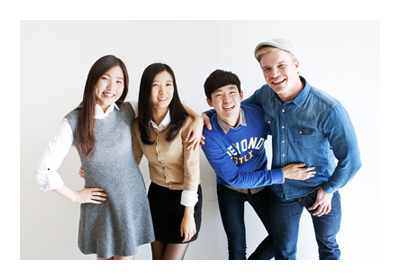 After being accredited, international SeoulTech students will be able to experience a smoother immigration process and will also receive benefits if they participate in university support projects such as the GKS program. Also, the accreditation provides information from trustworthy organizations such as the Korea Comprehensive International Study Information System and is expected to attract additional international students.
The IEQAS is the new name of the previous International Student Attraction and Management Capabilities Accreditation and was first implemented in 2011 in order to reinforce global trust and competitiveness of Korea's higher education institutions and systemize the quality assurance of international education for international students. In 2016, the IEQAS added an additional review category to include international study processes with the review of undergraduate education quality as well as adding new indicators such as support for international students, adapting to life in Korea and scholastic support.
SeoulTech has been an accredited institution since 2013 and was also included on the Ministry of Justice's list of institutions with less than 1% of illegal immigrants. If an institution maintains illegal immigration rates below 1%, the visa application process is simplified for students with institutions and international students receiving benefits such as being listed on the official Ministry of Education International Study website (www.studyinkorea.go.kr), support for Ministry of Education expos and receiving priority support for national scholarships through the GKS program.
Until last year, the accreditation was focused on a university capability to attract and manage international students and their education. Starting in 2017, the review also considers the foreign study process and enhances its accreditation review by considering the Ministry of Justice's illegal immigration rate and dropout rates for international students as required indicators and international student tuition fees, medical insurance enrollment rates, language capabilities and dormitory issuances to new students as key indicators.
International Exchange Department Head Nam Ki Hun said, "Our consecutive accreditation is meaningful in being credited for our excellent capability to attract and manage international students and their education. As we must maintain required indicators and key indicators such as dropout rates, tuition fees for international students, etc. annually, we will make sure to monitor and continually improve on our weak areas."